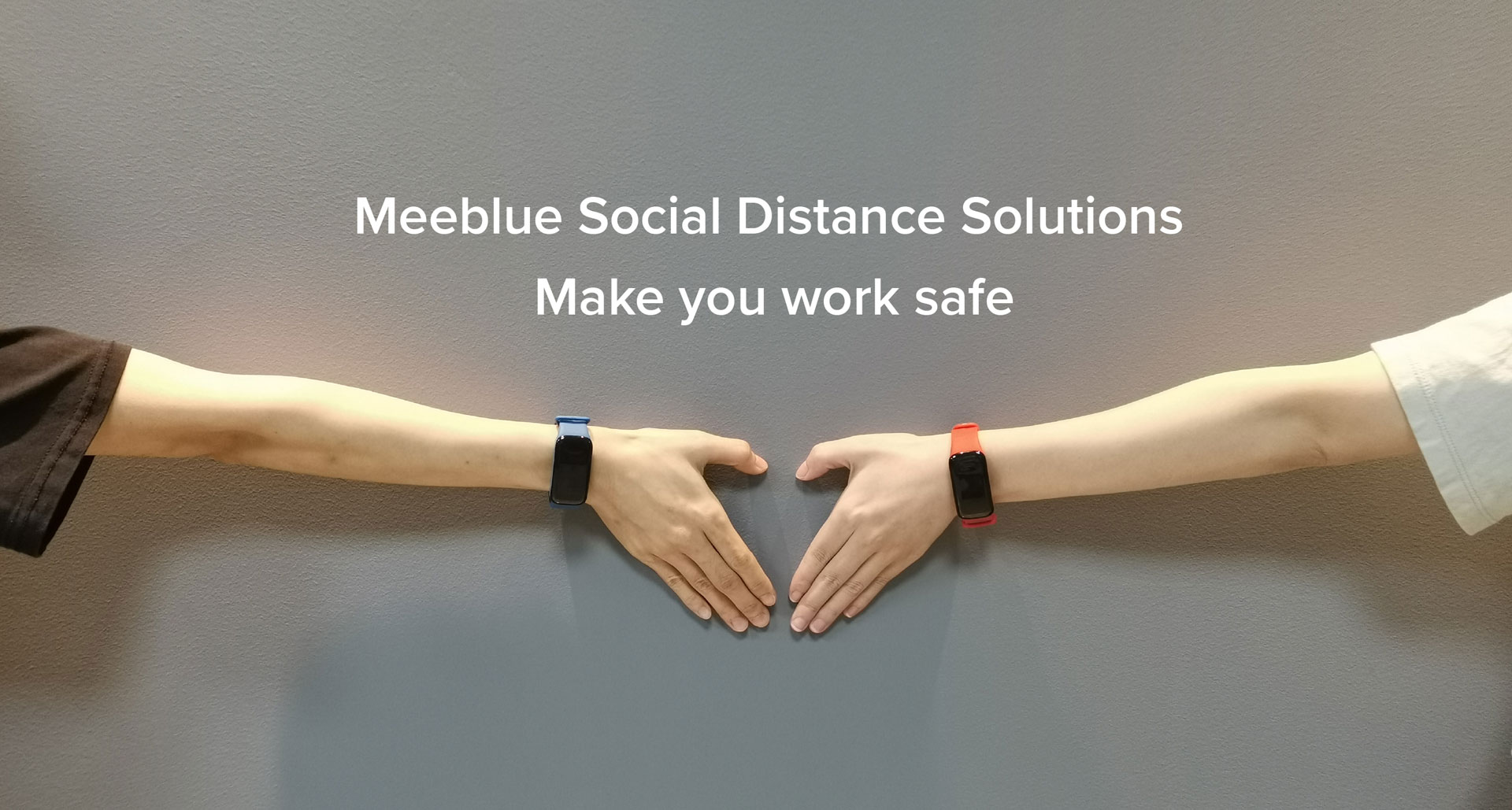 Meeblue High Accuracy UWB Social Distance Solutioins Make You Work Safe (Error<10cm).
During COVID-19 epidemic, people are easily get infected if they get too close especially less than 6 feet/2 meters during daily communication. They may not feel it and even may not looks like ill during the first 2 weeks after got infected. Doing a COVID-19 test is costive, keeping a safe distance is most effective and economic way to avoid epidemic spreading.

To solve this, Meeblue designed a smart wearable Proximity Alert Beacon to monitor the distance between each device and send alert by LED and high decibel sound once the distance between others is less than 6 feet/2 meters.
WHAT IS UWB
Ultra-wideband (UWB) is a radio technology based on the IEEE 802.15.4a and 802.15.4z standards that can enable the very accurate measure of the Time of Flight of the radio signal, leading to centimeter accuracy distance/location measurement. Summarize in one word is "precise".
This is a DEVICE TO DEVICE solution with UWB technology.
This is a device to device solution to trace contacts through UWB (Ultra Wide band) and BLE ( Bluetooth Low energy) technology. UWB enables it with high performance in distance accuracy, while BLE makes it work in super battery saving model.
C2-ST Social Distance Card Beacon looks just like a company ID card, can be worn around neck by employees and workers in workplace. Our alarm system continuously monitors the actual distance between two device, the error can be within only 30 centimeters. Once the distance between two people is less than the approved parameter set in advance (e.g, we set 1.6 meters), the system will send alarm signal to them by LED and sound. So individuals may know when to adjust their current distance to a proper social distance.
More importantly, each alarm event will be recorded the data locally and then send your smart phones or severs to achieve better employee management during epidemic.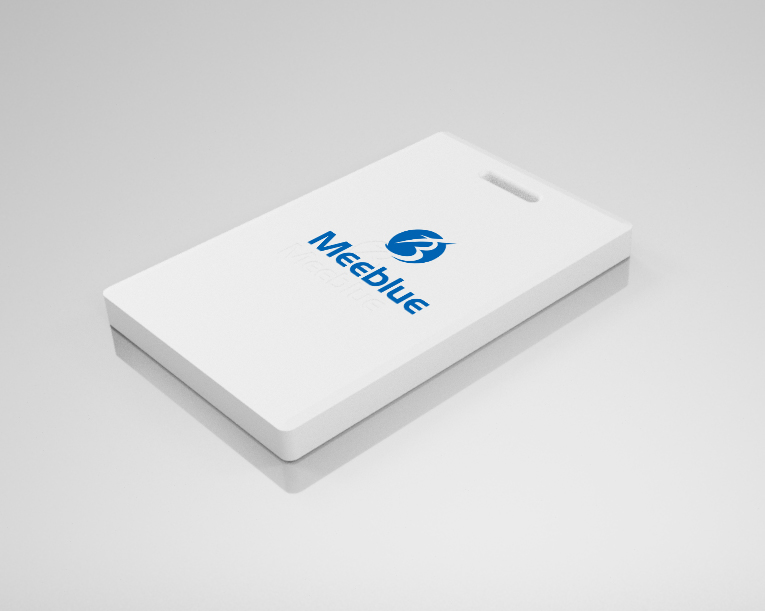 We are professional in UWB technology
The C2-ST model is specially prepared by us for the prevention and control of resumption of work after the epidemic is controlled. Using this equipment can reduce and eliminate the infection records of employees when they resume work. We have been working in the field of wireless communication and positioning, and have rich experience in R&D and production. We have innovative and strict inspection mechanisms for batches.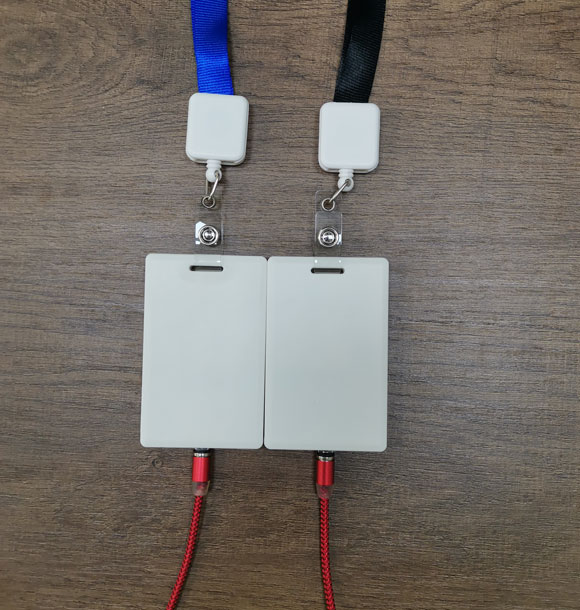 High Distance Accuracy
C2-ST UWB model distance measurement is very accurate, the error is within 10cm; even if there is a human body blocking the signals, the distance accuracy is within 30cm. This is very important, because Bluetooth solutions for social distance including all other manufacturers can't achieve this this accuracy. If there is a human body blocking the signals, the Bluetooth measurement will be badly influenced.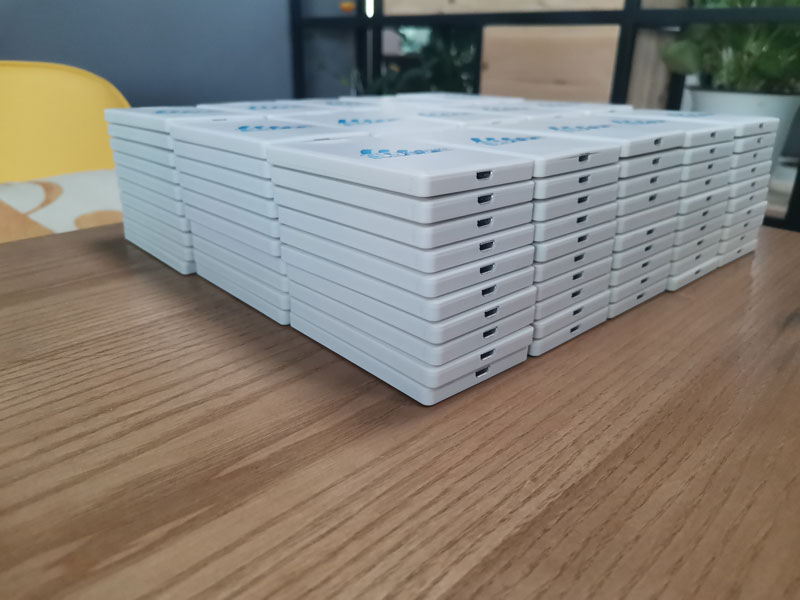 Quick response to make alarm for social distancing
UWB models can respond very quickly in 0.8 second when the distance between each device is less than safe distance. It works better compared to Bluetooth, and response time for Bluetooth is 1 second.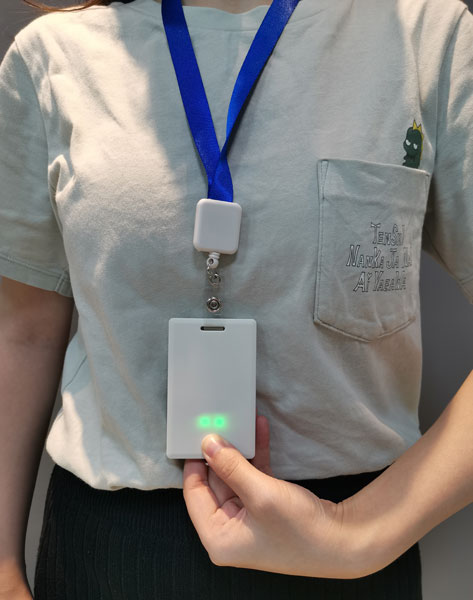 Super button
Through pressing the button, the device can be turned on and off, and adding/delete the group/whitelist function can be achieved without other tools.
When beacon is ON, you can long press it to make it OFF.
When beacon is OFF, you can long press it to make it ON.
When beacon is ON, you can double press it to make it enter add/delete white list mode.
When beacon is ON, you can press it more than three times continuous to disable sound alarm .
When beacon is in add/delete white list mode, you can short press it to make it end.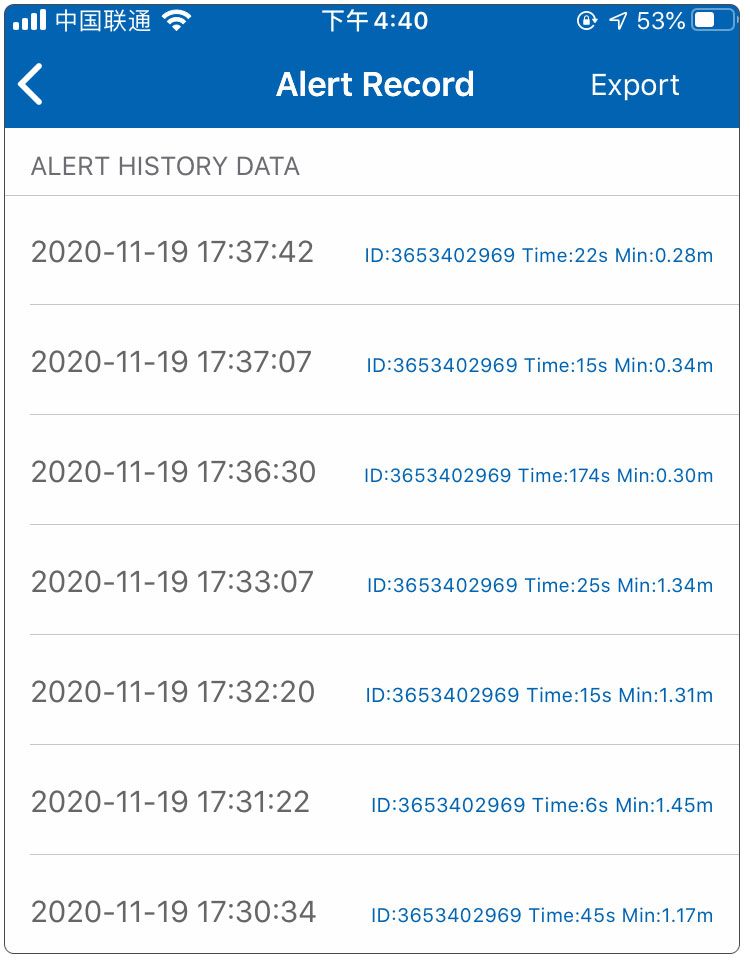 Store the contact records locally
The contact records includes the time point of contact (accurate to the second), the device ID of the contact, the time length of the entire contact process (in seconds), and the minimum contact distance during the entire contact (accurate to the centimeter).
Device ID of the contact.
Timestamp of contact.
Duration of continuous contact (Unit: second).
Min distance during the entire contact (Unit: cm).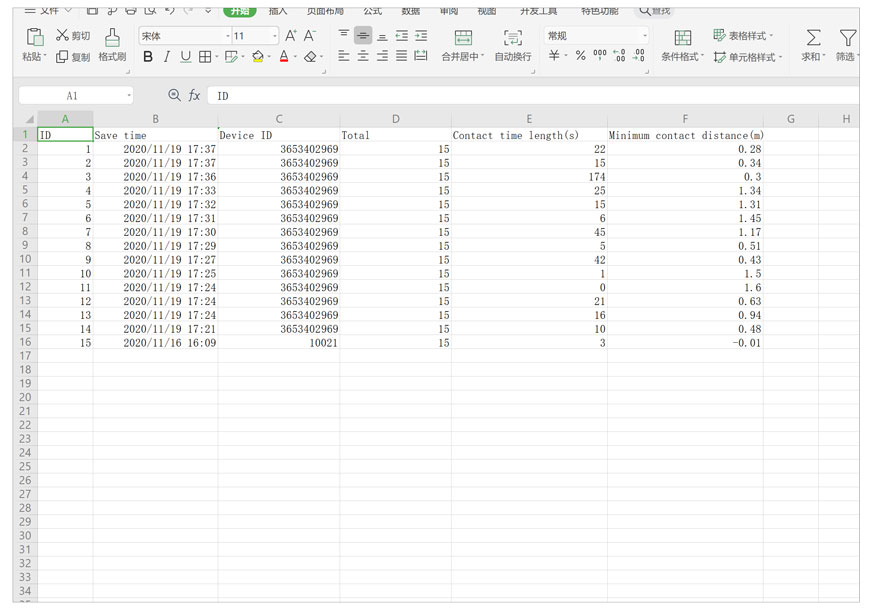 No need to synchronize data in real time.
The device can store the data described in point 4 over 15,000 records for a long time and the stored data will not be lost even if the power is off. According to 500 contact people per day, it is able to record the contacts in the last month. If the person carrying the device is unfortunately infected, it can also export the data of other persons that they have contacted in the past month. No need to deploy routers to upload real-time data to the server.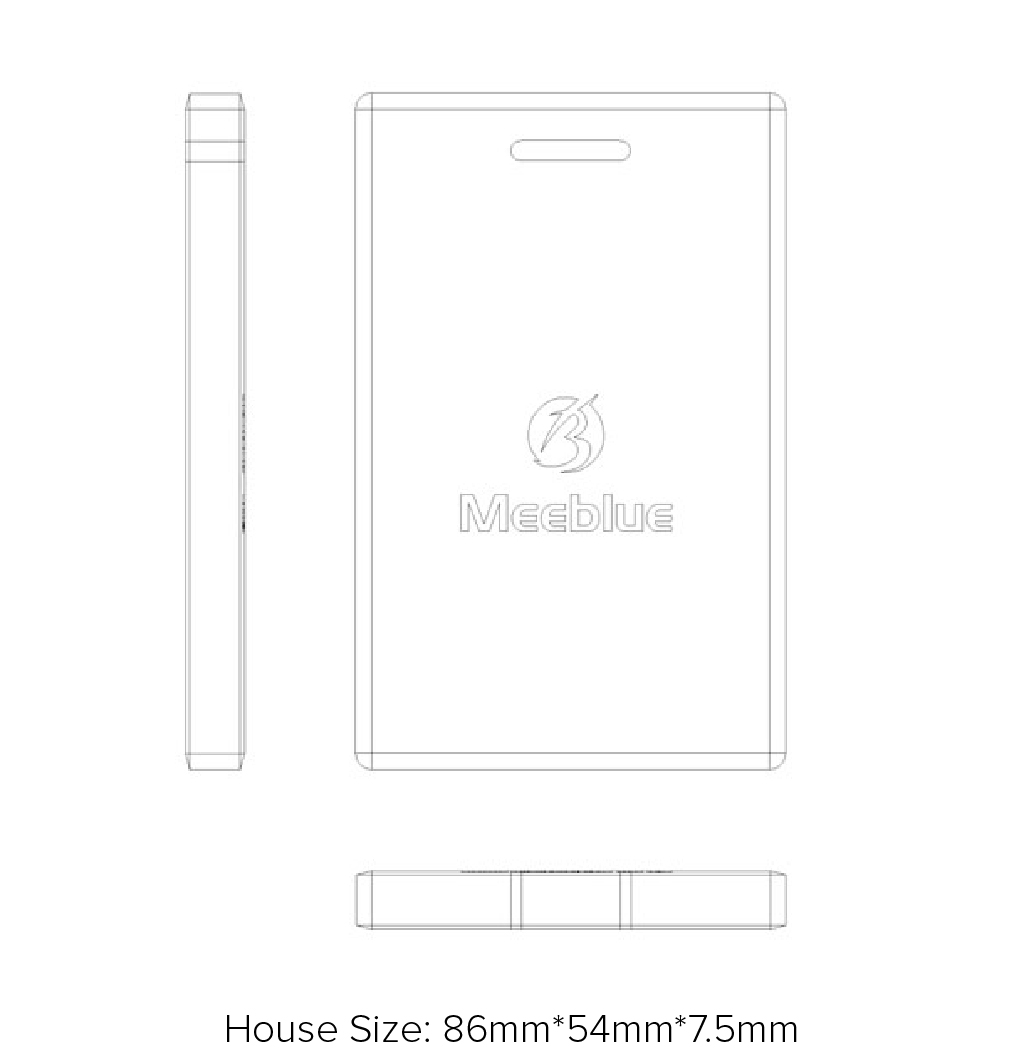 Compatible with IOS or Android through BLE mode.
The device does not only supports UWB technology, but also supports all the functions of BLE. While using UWB technology, it can interact with IOS or Android devices through BLE technology. The parameters can be adjusted by using our CheckBlue app.
Simply click the option below to download.
What are you waiting for?
After the epidemic, everything is waiting for prosperity. Anything is possible from the start of one of your ideas. Cooperate with us to create unlimited possibilities. If you want to learn more about us, please contact us and we will reply your message within 24 hours.