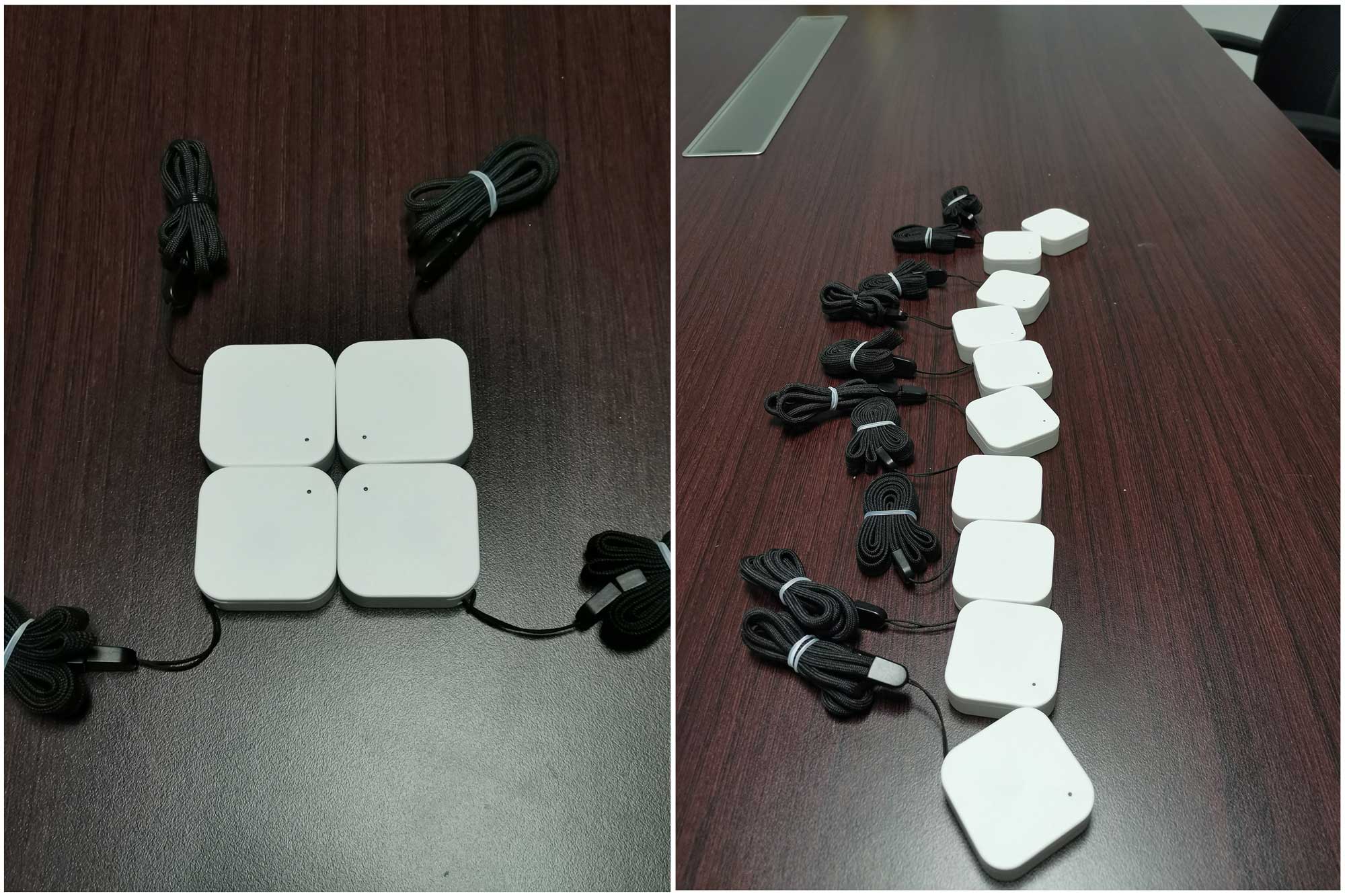 150m signal distance accurate Temp/RH sensor Beacon M52-PA-SA
The M52-PA-SA is a high-performance product that integrates a variety of sensors, which features higher sensitivity, lower power consumption and longer signal distance. It is built with quality sensors, like Nordic bluetooth chipset, accelerometer and temperature/humidity sensors. This is a very comprehensive product.
Product Highlights:
Energy saving Bluetooth chipset
Nordic NRF52 series
Bluetooth 5.0
Accelerometer sensor
Support X Y Z axis
High sensor sensitivity
High accuracy temperature and humidity sensor
Temperature detection range is 0-90℃ and accuracy is ±0.2℃
humidity detection range is 0-100% and accuracy is ±2%.
Long signal distance
Signal distance is over 150 meters.
Multifunctional Press Button
ON/OFF button
Switch Button for data broadcast
Three colors RGB LED
We define this product more as a software development kit, we hope that users will use this development kit to develop products belonging to their own application scenarios. Maybe you will not use all the functions on this product, but you can use this R & D kit to develop your own App or some other embedded applications. you can reduce the components on this version to make the cost and performance to the fullest extent. At present, this product is equipped with temperature & humidity sensor, accelerometer, LED and button.
Main features
Working in low-power mode.
High-performance real-time clock, the error within the entire battery life cycle does not exceed 1 second.
In sleep mode at the factory to save more power.
The customer activates automatically when receiving the goods without manual activation, saving current consumption on the way.
More convenient to activate the product by pressing button.
Broadcast iBeacon and Eddystone data simultaneously.
Broadcast two fully user-defined data simultaneously.
Broadcast intervals can be adjusted from 100ms-10.24s, with 0.625ms as the unit.
The transmit power can be adjusted.
Broadcast by Button, INT1, INT2 trigger.
It has high-sensitivity motion detection and the intensity can be adjusted by itself.
Can get Mult-Info such as battery voltage from broadcast data in Non-Connectable Mode.
Ultra wide range transmission power: 4dBm— -40dBm.
Fast security OTA available.
Compatible with BLE.
High performance and low power.
Built-in a coin battery (type: CR2450 / CR2477).
All hardware interface completely open. Developers do not need to rely on the SDK for development. The requirement of hardware interface can be customized (achieved a certain number).
M52-PA-SA carriers CR2477 button batteries and the external dimensions of the product is 43.7 * 43.7 * 13.4mm.
M52-PA-SA is suitable for many occasions. For Beacon, it not only supports the current mainstream iBeacon and Eddystone protocols, but also supports our well-defined data format. It can easily manage the device while having the Beacon function. It also supports a three-color light that can be used to display status and other information. Looking forward to your choice, we will continue to improve ourselves to better serve you.