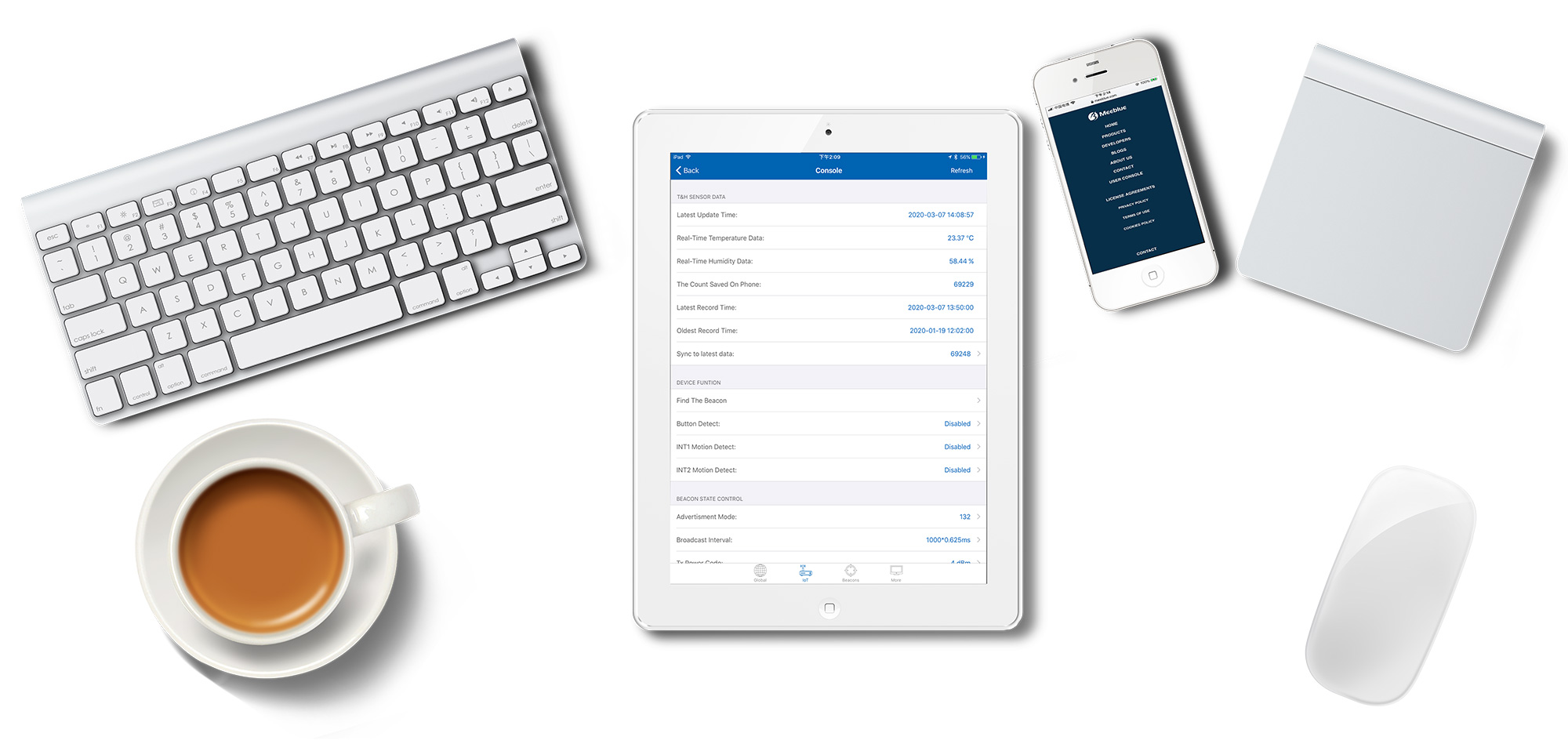 A simple and efficient BLE tool(CheckBlue) for your business.
CheckBlue can find all BLE devices that use Bluetooth 4.0+ Low Energy(also known as Bluetooth Smart) Full Support of read, write, and notify is included. Developers can use CheckBlue to write, read or notify the especial characteristics. This is a simple, efficient and universal BLE tool. We will try our best to help you save time and money.
By using CheckBlue, you can easily configure all the equipment provided by Meeblue without any professional knowledge, so the configuration is completed under a simple guide. It's easy to use.
Key Features:
Scan the BLE devices
Scan iBeacons
Support Eddystone-UID & Eddystone-URI
Calculated Broadcast Interval Supported
Read and Configure the Beacon
Browse Services and Characteristics
Read Characteristics
Write Characteristics in Hex, Text or Decimal
Scanning Beacons from multiple manufacturers.
Support real-time data of temperature and humidity.
Support to obtain and export historical data.
Now for Apple's IOS system users, you can download directly in the App Store, for Android system users, you can download in Google Play.
App Store: https://apps.apple.com/app/checkblue/id1491877623
Google Play: https://play.google.com/store/apps/details?id=com.meeblue.checkblue